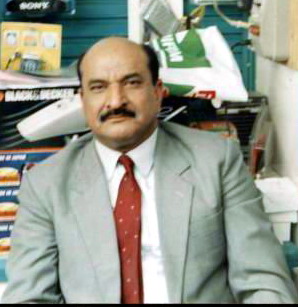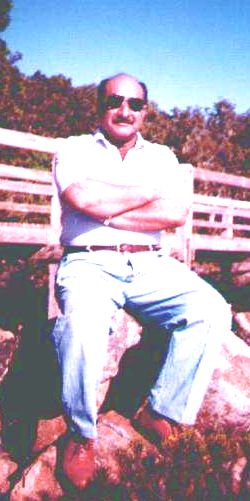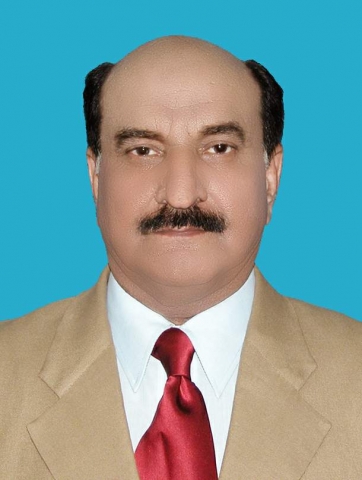 Total photos: 3
Slideshow
I am middle aged man seeking for some lady for long term relation with marriage potential .I am well educated graduate in natural sciences and master in English. cool minded and have refined taste of humour .I love travelling ,fishing and beach.Cooking is my hobby and also like to play Chess in my spare time.I also have great intrest in palmistry.I always laugh and make laugh others ,,I strongly belive that decorated lips are always more pretty with smile.I'm intensive type of ROMANTIC. apart from other things I like cuddling & hugging too much but in the bed....and likes FUN. I'm open minded with libral thinkings.I've the resources to visit the required country if its needed.
I want to meet some mature lady for permanent friend ship with marriage potential. May be from any country or religion prefrably from Eastren Europe,UK or Pakistan , age and religion no bar.sense of humour with smiling nature ,travelling and intrest in animal and beach is preferred and FUN lover.......is pleasure, I've the resources to visit the UK if required
Birthday

15 Aug 1955

Sign of the Zodiac

Leo

Gender

Male

Orientation

Heterosexual

Body type

Beautiful

Type of Relationship

for long relationship,for friendship

Country

United Arab Emirates

ZIP

You must be at least a Free member to view this data

City

Khamees Mushyt

Address

You must be at least a Free member to view this data

Marital status

Divorced

Children

None

Height

5'6" (168cm)

Weight

180 lbs (82kg)

Hair color

Brown

Eyes color

Black

Ethnicity

Asian

Religion

Other

Smoke

Non-Smoker

Drink

Occasionally

Education

Post graduate

Job

Sale executive

Hobby

Cuddling , kissing ,Reading,cooking,photography, playing Chess etc

Interests

Animals/Pets, Computers / Internet, Cooking

Seeking gender

Female

Seeking country

Australia,Baku,Bahrain,Belgium,Bulgaria,Washington,Vladimir,Volgograd,Volgodonsk,Volga,Vologda,Volokolamsk,Germany,Holland,Gomel,Denmark,Other city,Dubai,Dublin,Dusseldorf,Ekaterinburg,India,Kirovograd,Latvia,Lithuania,London,Los Angeles,Lugansk,Montreal,Mordovia,Moscow,The Moscow area,Murmansk,New York,Odessa,Odintsovo,Omsk,Rostov-na-Donu,Rostov,The Rostov region,Ryazan,Serbia,Sergiev Posad,Serov,USA,Teheran,Turkmenistan,Turku,Uzhgorod,Uralsk,Urussu,Finland,Frankfurt on Main

Seeking marital status

Single,Divorced,Separated,Widowed

Seeking education

University student,College graduate,Post graduate

Seeking ethnicity

White/Caucasion,Asian

Seeking age

20 - 55

Seeking height

4'2" (127cm) - 6'0" (183cm)

Seeking weight

80 lbs (36kg) - 300 lbs (136kg)

Registration date

17 Mar 2005 23:56:44

Last access

02 Feb 2009 03:58:06

User type

Free member

User online status

Offline

Blog

Forum posts

0

Profile Views

147207

Popularity

0.006
Comments
My name is Kimberly and i would like to chat with you.I hope all is well
dousi
Hi Sweet Gal
Loves and a nice day
tahnsk for interst in my profile . I m equally intersted in making the freindship with you . your profile souds nice . lets be friend and know aech other and may happen any thing ,,, my email is ,,,,,
[email protected]
,,,
On the same please let meknow your email address so i could send you my details and pics
with my loves and kisses
yours
firdous
[Подмигнуть] [Послать сообщение] [Послать открытку] [Добавить в "Избранные анкеты"] [Игнорировать] [Ошибочная анкета]
Имя dousi
Веб-страница
http://dousi.dating.az
Имя юзера firdous
Фамилия юзера khan
День рождения 15 Авг 1955
Знак зодиака Лев
Пол Мужчина
Ориентация Гетеро
Телосложение Красивое
Цель знакомства для длит. отношений, для дружбы
Страна(Город) Эмираты
ZIP 44546
Адрес Khamees Mushyt
Адрес PO box # 1248
Семейное положение Разведённый(ая)
Дети Нет
Рост 5'6" (168cm)
Вес 180 lbs (82кг)
Цвет волос Коричневый
Цвет глаз Черный
Этнос Азиатская
Религия Другое
Курение Некурящий
Выпивка Иногда
Образование Выпускник ВУЗа
Знаю языки Английский, Арабский, Хинди
Работа Sale executive
Увлечения Cuddling , kissing ,Reading,cooking,photography, playing Chess etc
Интересы Животные/Домашние животные, Компьютеры / Интернет, Кухня
О себе I am middle aged man seeking for some lady for long term relation with marriage potential .I am well educated graduate in natural sciences and master in English. cool minded and have refined taste of humour .I love travelling ,fishing and beach.Cooking is my hobby and also like to play Chess in my spare time.I also have great intrest in palmistry.I always laugh and make laugh others ,,I strongly belive that decorated lips are always more pretty with smile.I'm intensive type of ROMANTIC. apart from other things I like cuddling & hugging too much but in the bed....and likes FUN. I'm open minded with libral thinkings.I've the resources to visit the required country if its needed.
I want to meet some mature lady for permanent friend ship with marriage potential. May be from any country or religion prefrably from Eastren Europe,UK or Pakistan , age and religion no bar.sense of humour with smiling nature ,travelling and intrest in animal and beach is preferred and FUN lover.......is pleasure, I've the resources to visit the UK if required
Вы ищете Женщина
Искомая страна Австралия, Баку, Бахрейн, Бельгия, Болгария, Вашингтон, Владимир, Волгоград, Волгодонск, Волжский, Вологда, Волоколамск, Германия, Голландия, Гомель, Дания, Другой город, Дубай, Дублин, Дюссельдорф, Екатеринбург, Индия, Кировоград, Латвия, Литва, Лондон, Лос-Анжелес, Луганск, Монреаль, Мордовия, Москва, Московская область, Мурманск, Нью-Йорк, Одесса, Одинцово, Омск, Ростов-на-Дону, Ростов, Ростовская обл., Рязань, Сербия, Сергиев Посад, Серов, США, Тегеран, Туркменистан, Турку, Ужгород, Уральск, Уруссу, Финляндия, Франкфурт на Майне
Искомый семейное положение Холост(Не замужем), Разведённый(ая), В разлуке, Вдовец(Вдова)
Искомое образование Студент ВУЗа, Выпускник колледжа, Выпускник ВУЗа
Искомый этнос Белая/Кавказская, Азиатская
Искомый возраст 20 - 55
Искомый рост 4'2" (127cm) - 6'0" (183cm)
Искомый вес 80 lbs (36кг) - 300 lbs (136кг)
Дата регистрации 18 Мар 2005 00:56:44
Последний доступ 21 Окт 2006 06:17:54
Тип пользователя Зарегистрированный
Статус онлайн Оффлайн
Просмотров анкеты 2270
Популярность 0.396
[Подмигнуть] [Послать сообщение] [Послать открытку] [Добавить в "Избранные анкеты"] [Игнорировать] [Ошибочная анкета]
hello
Hello my friend!

Hello my friend!
I am very glad, that you have found your structure on this site because I think, that that person who is necessary for me in this life.
If you were interested with my offer please write to me on email: OlgaS1977(at)yandex(dot)ru


And now I shall a little tell about myself.

My name Olga
My surname Sergeeva
I live in Russia in republic Mari-El in city Yoshkar-Ola.
It is very small small town.
Also I search for the husband abroad as could not find him on the native land - in Russia.
Russian men do not appreciate beauty of the Russian women,
it is more interesting to them to smoke and drink alcohol.
I the young, romantic woman, also I very unique.
I very much like to travel, get acquainted with new people.
I want to get acquainted with clever and kind on the person to connect our destinies.
I want to find the love, and to leave Russia, in Russia it is not safe to live!!!
If I interest you, write to me the letter on email!!! I can send you many my new photos!!!
dousi
Hi Sweet Gal
loves and regards
Thank you very mcuh for your consideration . I'm also looking for my soul mate and lets we know ech other in better way . If we are a nice match i will feel my self lucky to have you as my haert queen and my soul mate .
My email is ,,,,,,
[email protected]
,,,,
I'm looking for your lovely mail and sweet pics
If required i m aredy to visit your country to finalize the things
with my kisses and loves to you
yours truly
firdous
[email protected]